Wang Feng, Chairman and President of Linglong Tire is among one of the ten recipients of this prestigious entrepreneurship award by EY
The 15th Ernst & Young Entrepreneur Of The Year Award China Selection Ceremony was held in Shenzhen on 18th December 2020, to honour visionary Chinese entrepreneurs who display outstanding leadership, achievement and determination to upskill and improve themselves. The Awards is one of the highest honors of their achievements. The theme of this awards programme "Know Your Challenge, Go Far and Beyond" particularly focuses on business leaders who bravely innovated and forged ahead by actively playing a key role in society and fulfilling social responsibilities, amidst a challenging COVID-19 situation.
At this ceremony, Wang Feng, Chairman and President of Linglong Tire, was awarded the "Ernst & Young Entrepreneur Of The Year Award 2020 China", becoming one of only 10 entrepreneurs in the country to attain this distinguished title.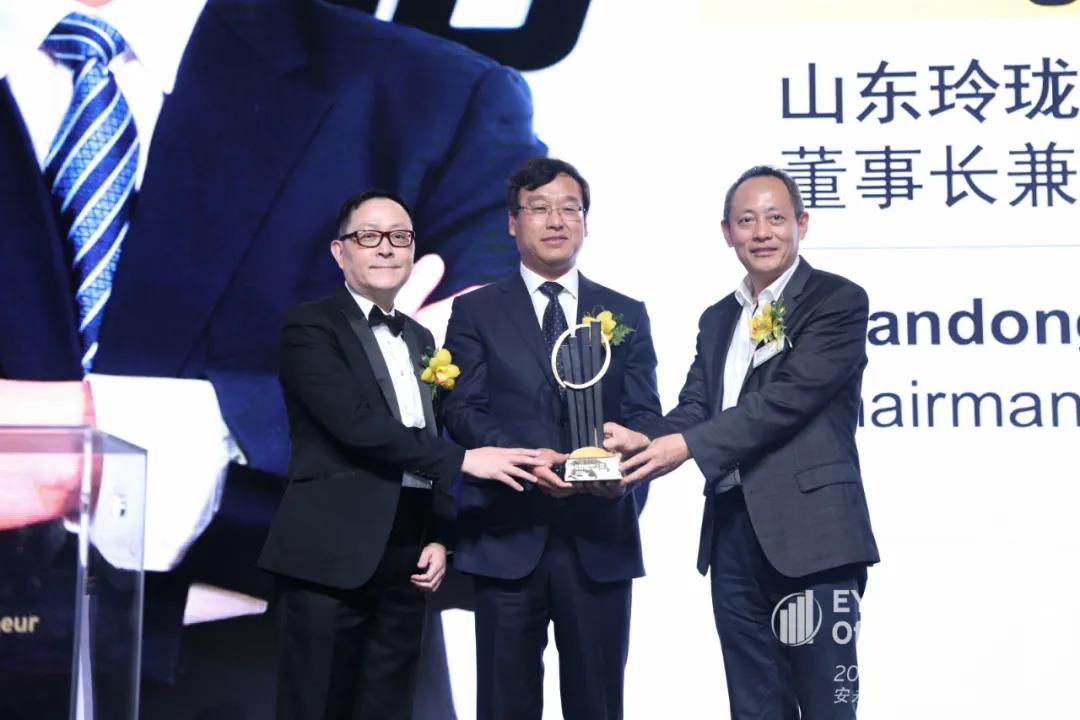 Chairman Wang Feng receiving the "Ernst & Young Entrepreneur Award 2020 China"
The Ernst & Young Entrepreneur Of The Year Award is one of the most prestigious international business accolades for entrepreneurs in the world. It was first held in the United States in 1986 and has since expanded to more than 145 cities in 60 countries and regions. The award is presented to outstanding entrepreneurs with extraordinary foresight, leadership, and accomplishments. Launched in 2006, the EY Entrepreneur Of The Year China program recognizes the strong entrepreneurial spirit of leaders in business, through combining ability with opportunity. To date, more than 1,000 outstanding entrepreneurs worldwide have won this award.
The selection was first held in China in 2006, and has been presented to many well-known entrepreneurs including Fuyao Glass Chairman Cao Dewang. The rigorous selection process for the award lasted for nearly 6 months in China, with business leaders being evaluated in terms of their entrepreneurial spirit, financial performance, strategic direction, innovation, national or global impact and purpose-driven leadership. Eventually, ten entrepreneurs from mainland China and Hong Kong stood out from the other candidates attained the "Ernst and Young Entrepreneur Of The Year Award 2020 China".
In 2020, the COVID-19 outbreak has taken its toll on industrial and supply chains around the world, weakening market demand, and creating intense downward pressure on the Chinese economy. Amidst these changing circumstances, a number of outstanding entrepreneurs have emerged from all walks of life who assessed the current situation and came up with solutions to face these difficulties. They have shown a tremendous entrepreneurial spirit of perseverance and innovation to restore the confidence of the industry in this time of crisis, and delivered outstanding achievements for China's steady economic recovery and robust development.
Vision and mission
Chairman Wang Feng's acute international vision put forward an international development strategy in 2010, leading Linglong Tire to actively expand on a global scale. Currently, the company has 7 production bases worldwide. In 2020, he led the team to upgrade the "5+3" global strategy to "6+6", indicating the construction of 6 overseas factories and 6 Chinese factories on the basis of a global R&D and marketing system to further optimize the industrial layout and improve market share.
Ingenuity and persistence
His focus on R&D has also led Linglong Tire to adhere to "emphasising on technology, management, creating a reputable brand, and maximising efficiency" in order to enhance the overall strength of the company, contribute to the technological transformation and upgrading of the tire industry, and promote the high-quality development of China's tire industry. At present, the company's patent ownership ranks among the top Chinese tire companies, and it is the only company in the industry that has won the "China Industry Award".
Innovation and beyond
Even amidst the unfavorable market environment in 2020, Chairman Wang Feng's pursuit of innovation and self-improvement remains evident as he led the team to launch the "new retail" plan ahead of time, and through the development of a smart marketing platform, he engineered a new combination of online and offline retail for Linglong Tire, actualizing a comprehensive transformation into full-service market. Under the new retail force, the company's various indicators in the first three quarters have grown despite the current downward trend, achieving an operating income of 13.246 billion yuan, jumping to the 11th place in the world's listed tire companies, pushing Linglong's development to new heights.
Responsibility and Mindset
Chairman Wang Feng's innate responsibility and mindset to "contribute to the world" has inspired him to bravely assume public responsibilities in environmental protection, community service, job creation, employee growth, and charity. During the COVID-19 pandemic, he took the initiative to make outstanding contributions in material donations, epidemic-prevention material supply, resumption of work and production, and stable employment, which fully demonstrated the sense of responsibility and mission of entrepreneurs in the new era.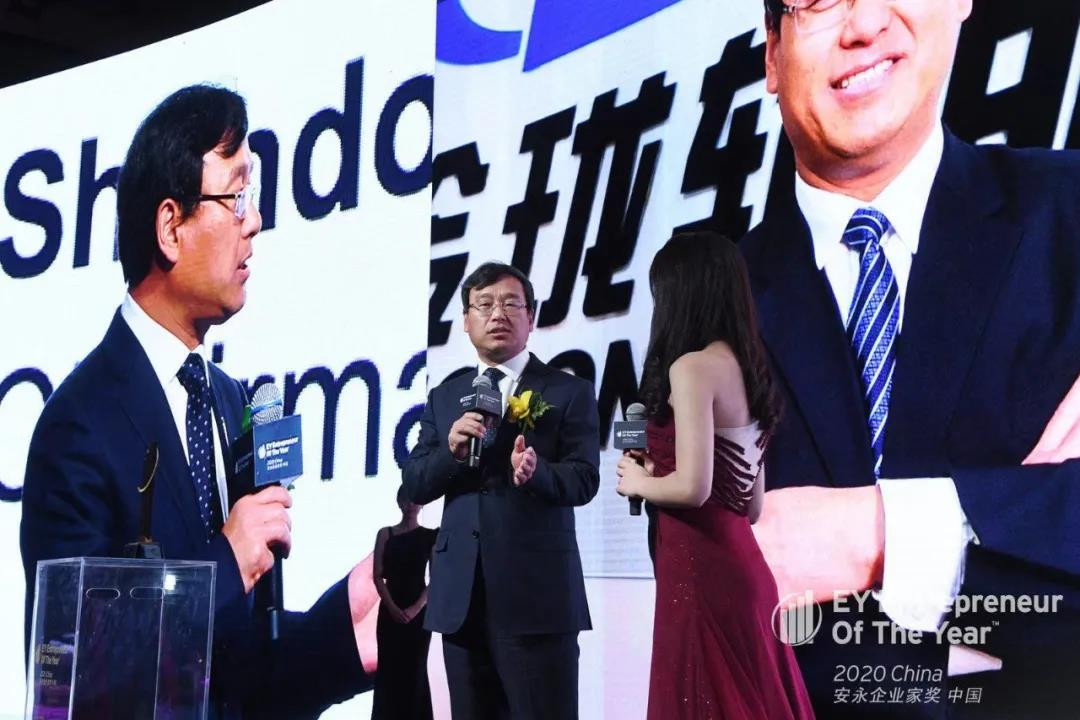 Chairman Wang Feng giving his acceptance speech at the awards ceremony
In the post-pandemic era, the myriad of challenges and opportunities intertwined requires entrepreneurs to innovate breakthroughs and move forward from the past to help China's economy navigate a new world. To this end, Chairman Wang Feng said in his acceptance speech that he will lead the Linglong team to always uphold the corporate mission of building dreams with ingenuity and prosperity through the tire industry, and build Linglong into a world-class enterprise with the spirit of integrity, innovation and entrepreneurship. In doing so, he hopes to pioneer the tire brand to be first-class in technicality and management, with a brand influence that will help China's economy improve in quality and efficiency, and achieve long-term stability with Linglong's higher-quality development.
Adapted from: (https://mp.weixin.qq.com/s/7PTSCS8TNqhTRTNCBdgoJA)